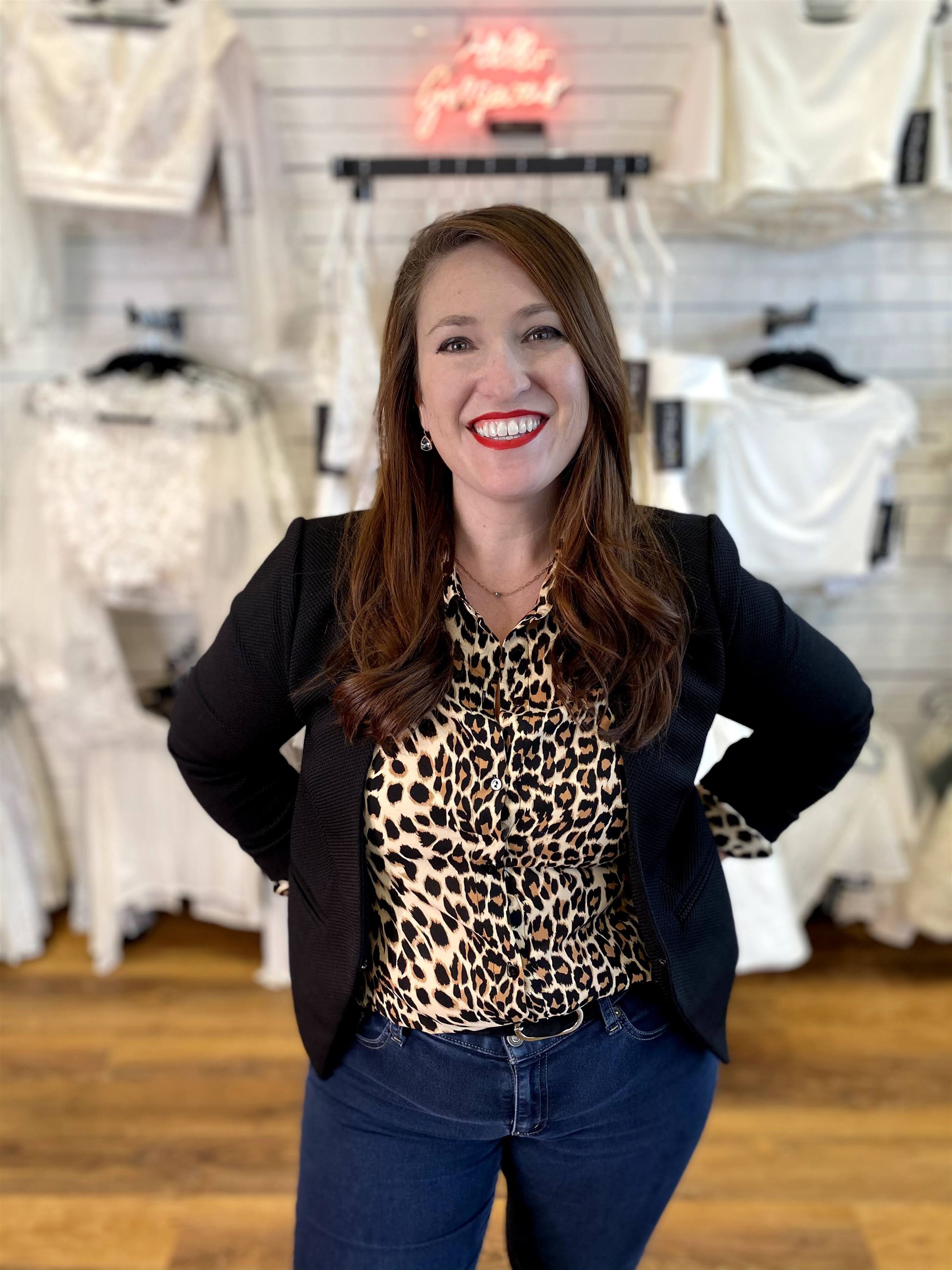 Anne Franco - Owner (She/Her)
Anne started in the bridal industry 2001 and in 2003 starting at Fantasy Bridal working as a bridal consultant. She quickly rose up to become a buyer and selected the upcoming trends. After several years, she left to pursue other ventures. Taking a position with Dillard's she quickly worked her way up to managing several departments before she left to return to her passion in bridal. She came back to Fantasy Bridal in January of 2015 as a manager and later becoming a partner in the business.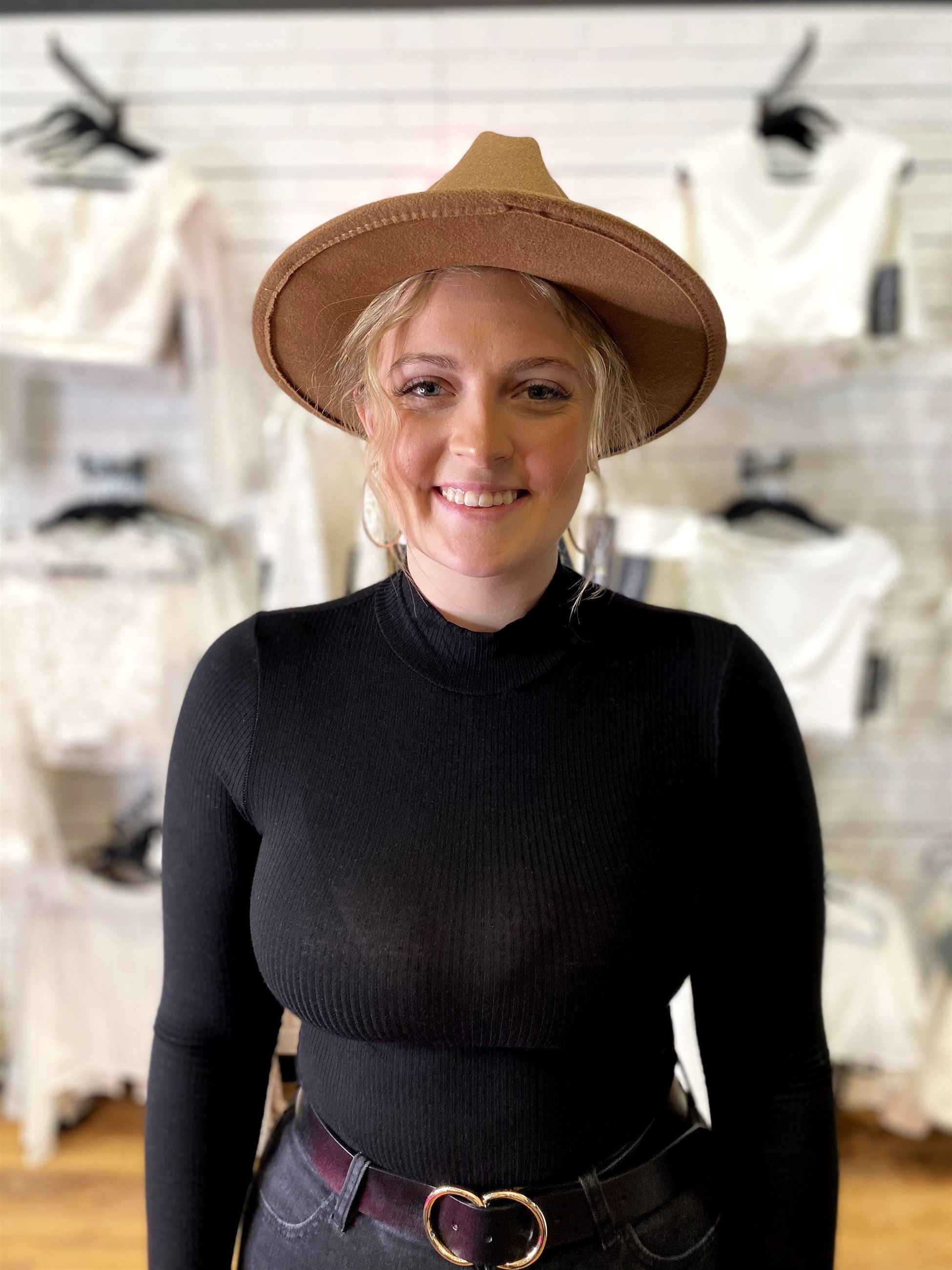 Sophia - Sales Manager
Sophia has been with us for as long as we can remember. She has an extensive background in all things bridal and absolutely loves helping each and every one of her brides. She has a passion for empowering women and helping train our bridal consultants to be the best team we could possibly have.
Tip for the Bride: Everything needs alterations; come prepared to use your imagination!
Favorite Bridal Trend: Bold and Playful Prints/Lace (ex. Stars, dots, birds, etc.)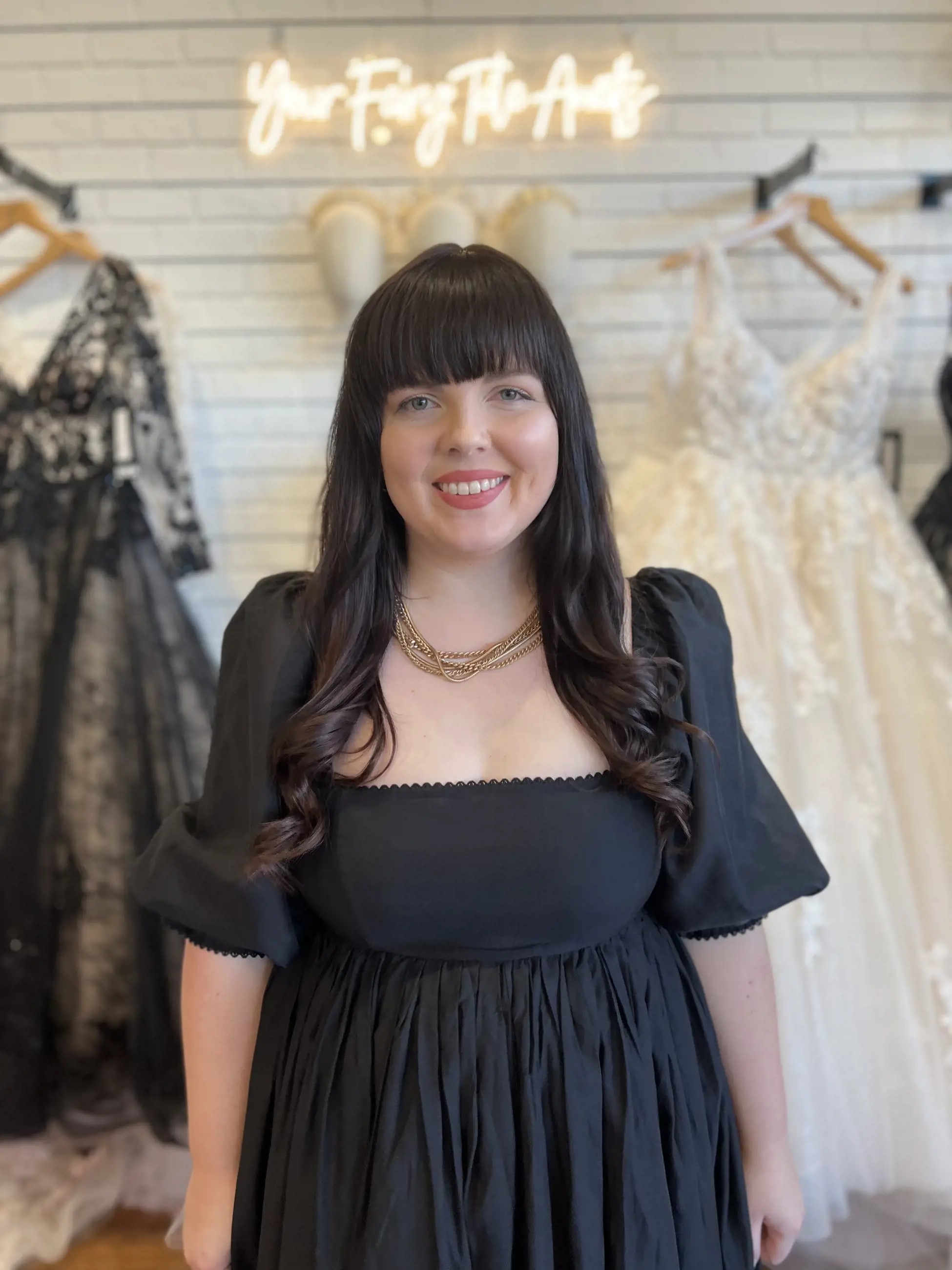 Nichole – Marketing Manager
Nichole started out as a part-time bridal stylist while going to school at the University of Utah for her Communications degree. With her experience and education she transitioned into our Marketing Manager. She has a keen sense and attention to detail. She is the brains and machine to all our social media and marketing needs.
Tip for the Bride: Bring your best decision makers with you to your appointment. More guests = more opinions
Favorite Bridal Trend: Pearl veils and Mocknecks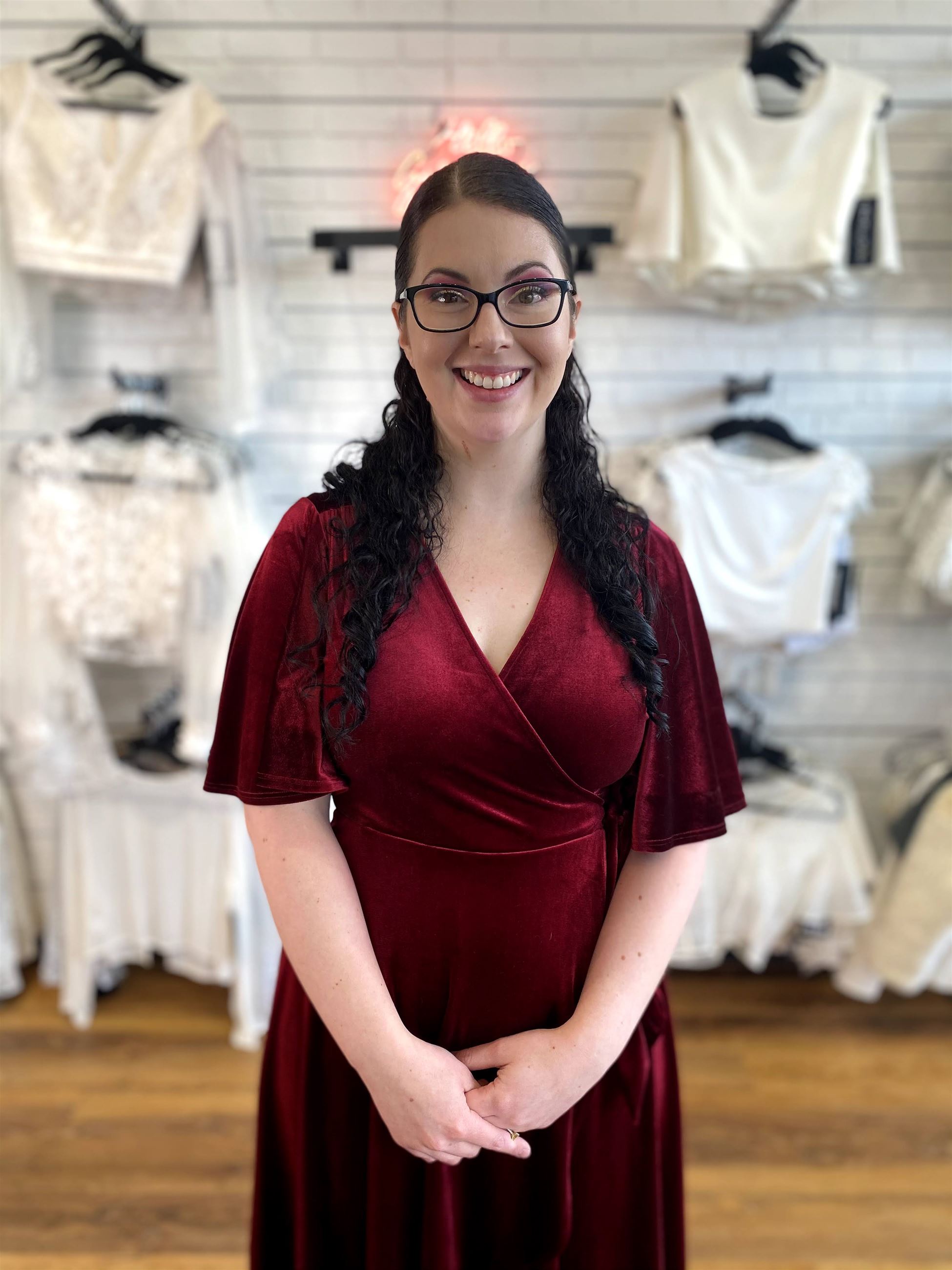 Ashley – Inventory Manager
Ashley has been one of our key employees for as long as we can remember. She is sensitive and caring to every individual that enters the store. Initially starting out as a full-time stylist, Ashley was helping brides find their dream dress daily. With her key attention to detail, becoming our inventory specialist, Ashley fit the role perfectly. Anything that comes into the store or leaves the store is under her keen eye.
Tip for the Bride: come open minded and ready to find your dress because it usually happens faster than you realize. Limit your group to those that will give you all your support.
Favorite Bridal Trend: Statement Sleeves and Unique Lace and a statement earring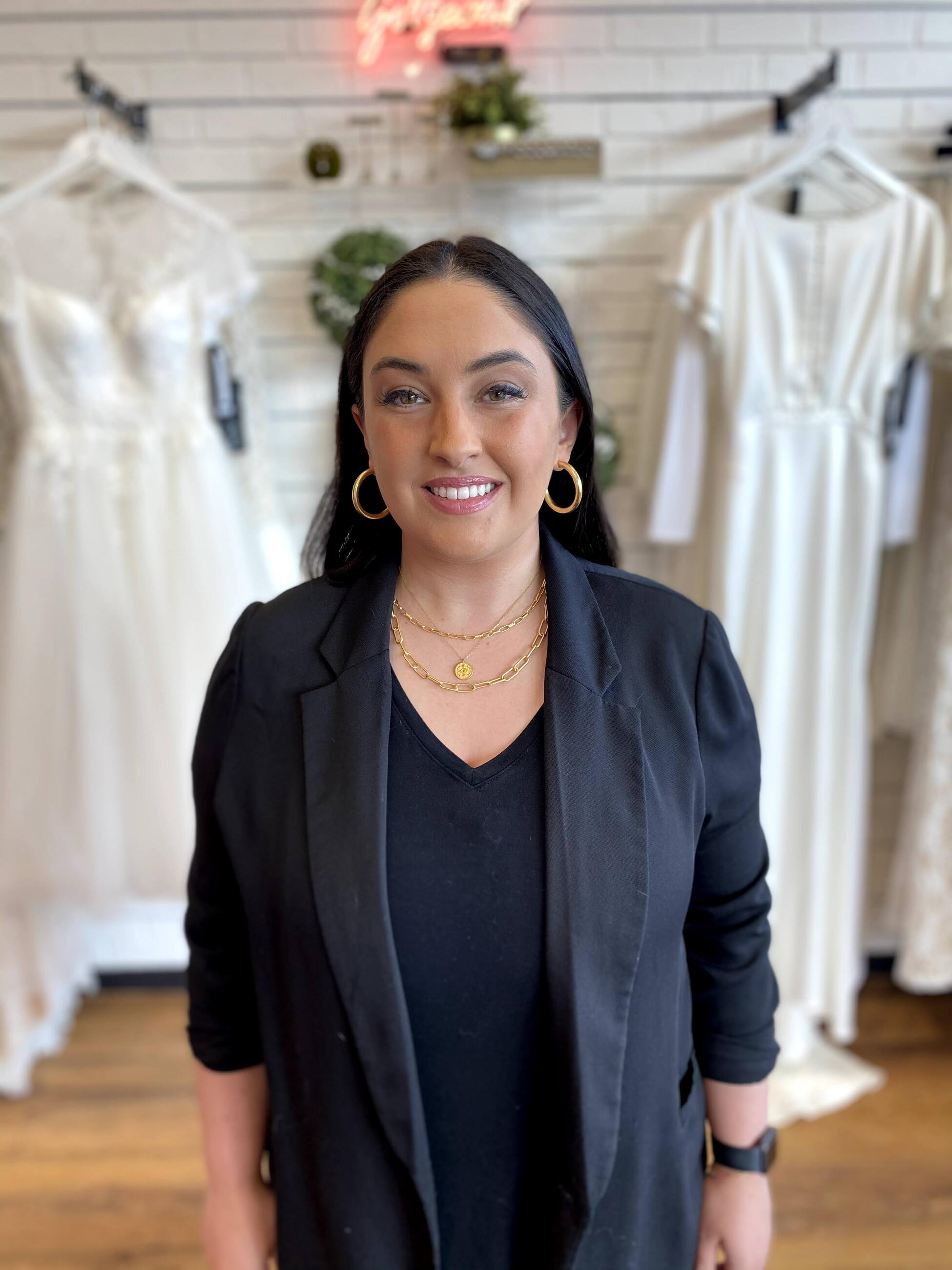 Q – Senior Bridal Stylist
"Fantasy Bridal is the most amazing company to work for. The team is supportive, loving and will hype each other up. We all try to be better and do better and help each other be the best we can."
Fun Fact: I studied fashion design in Europe and went to the same school as Armani.
Tip for the Bride: Come prepared to find your dress! It really can be a fun and easy experience. Be honest about everything and we are here to help you!
Favorite Dress: Norvinia (black) by Sottero and Midgley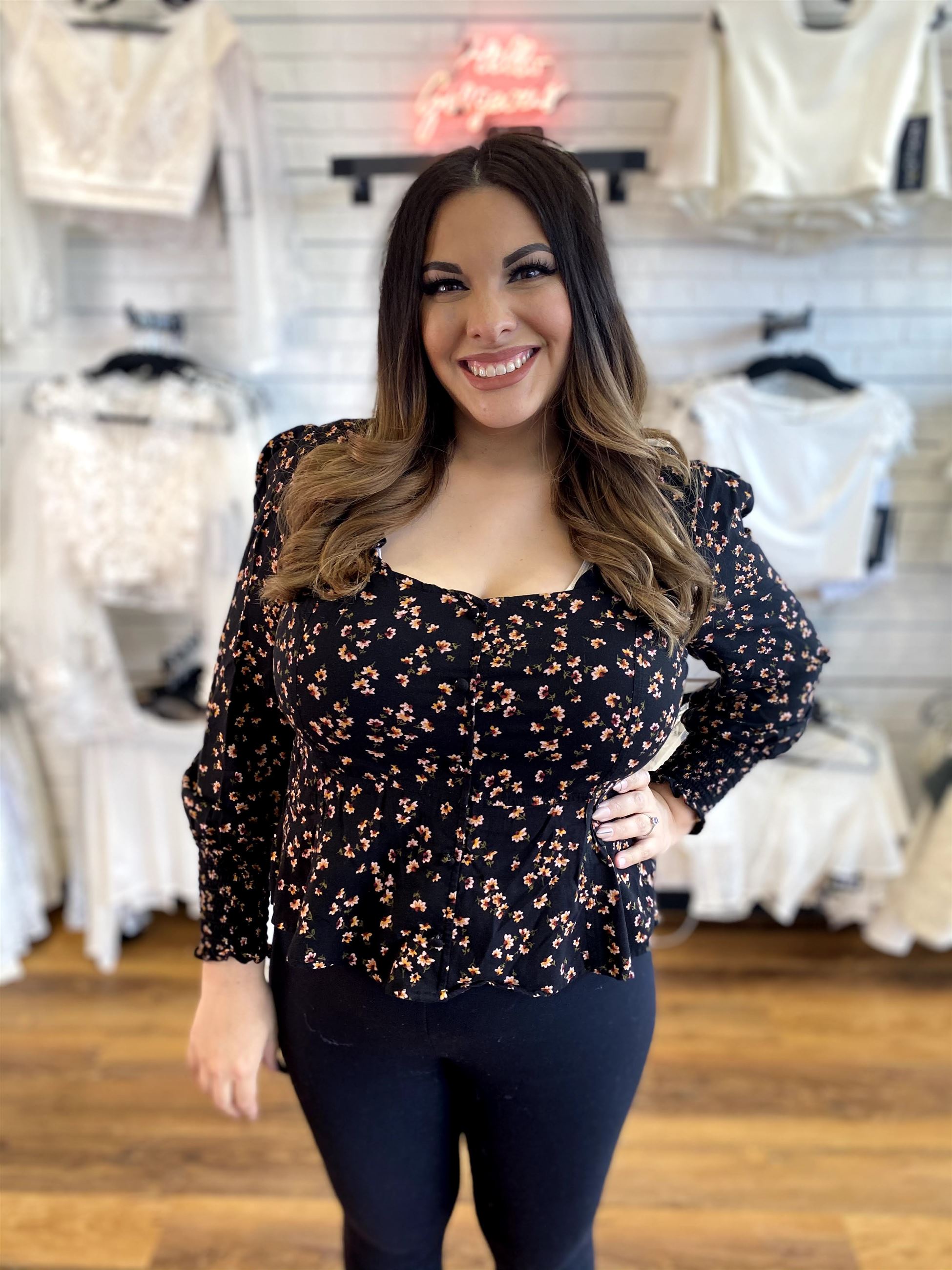 Alitzah – Senior Bridal Stylist
"My favorite part about working at Fantasy Bridal is being surrounded by such amazing people. I love forming connections and friendships with the amazing brides I get to work with."
Fun Fact: I love traveling, watching anime, and spending time with my husband and son.
Tip for the Bride: Bring your best decision makers! No need to try and please 20 people.
Favorite Dress: I don't have a favorite dress specifically! It seems I have a different favorite dress every week.
*Spanish Speaking. Saturday's only.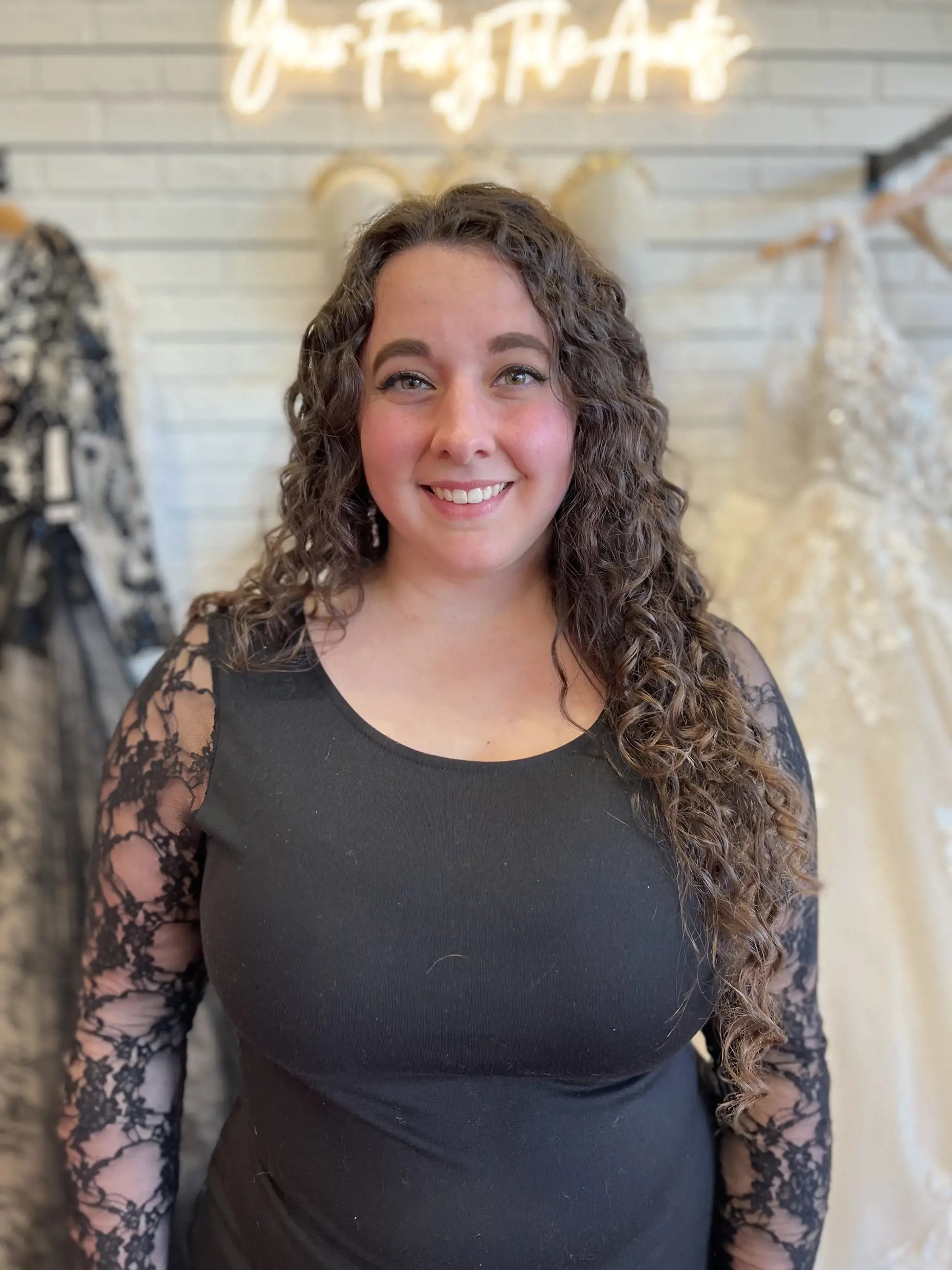 Claire - Bridal Stylist
" I love working here because we are such an inclusive store in all aspects. It gives me the opportunity to help each bride feel good about themselves and supporting and uplifting women."
Fun Fact: I have 9 siblings and I toured Italy in a dance team representing America
Tip for the Bride: Trust the process! Your consultant has got your back. You may end up liking something you never thought you would end up liking.
Favorite Dress: Christina by Abella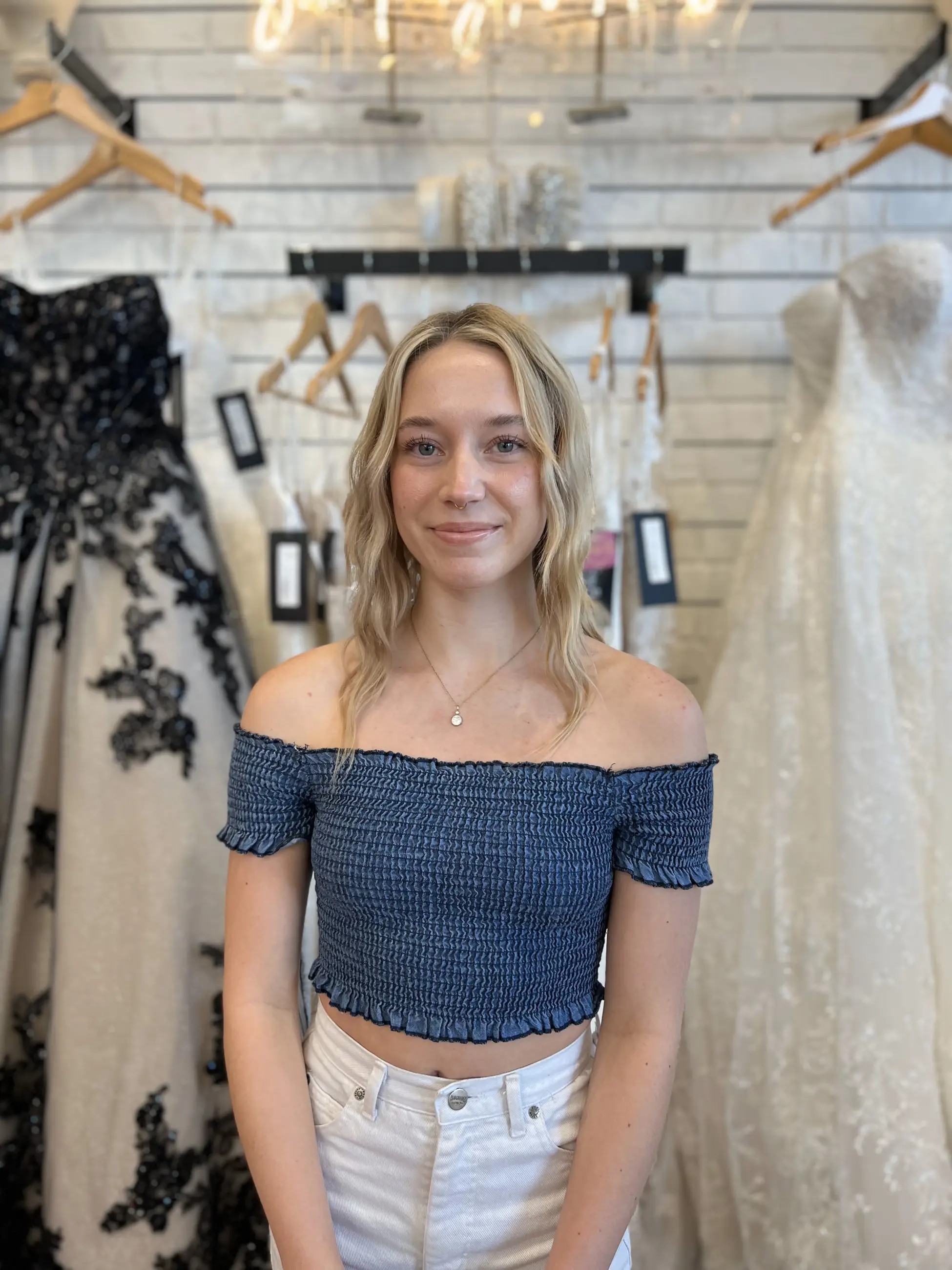 Morgan - Bridal Consultant
"Being a part of my bride's special moment and experience is beyond amazing! And let's not forget about the bridal industry—it's a total vibe! I get to stay on top of all the hottest trends and styles that are constantly popping up. Trust me, it's an absolute blast!"
Fun Fact: I have two Great Danes
Tip for the bride: Don't overthink the process or worry about FOMO. It can be a lot easier than you think to find your dream wedding dress. Just know your consultant is there to help you find your dream wedding dress.
Favorite Dress: Magnolia by Watters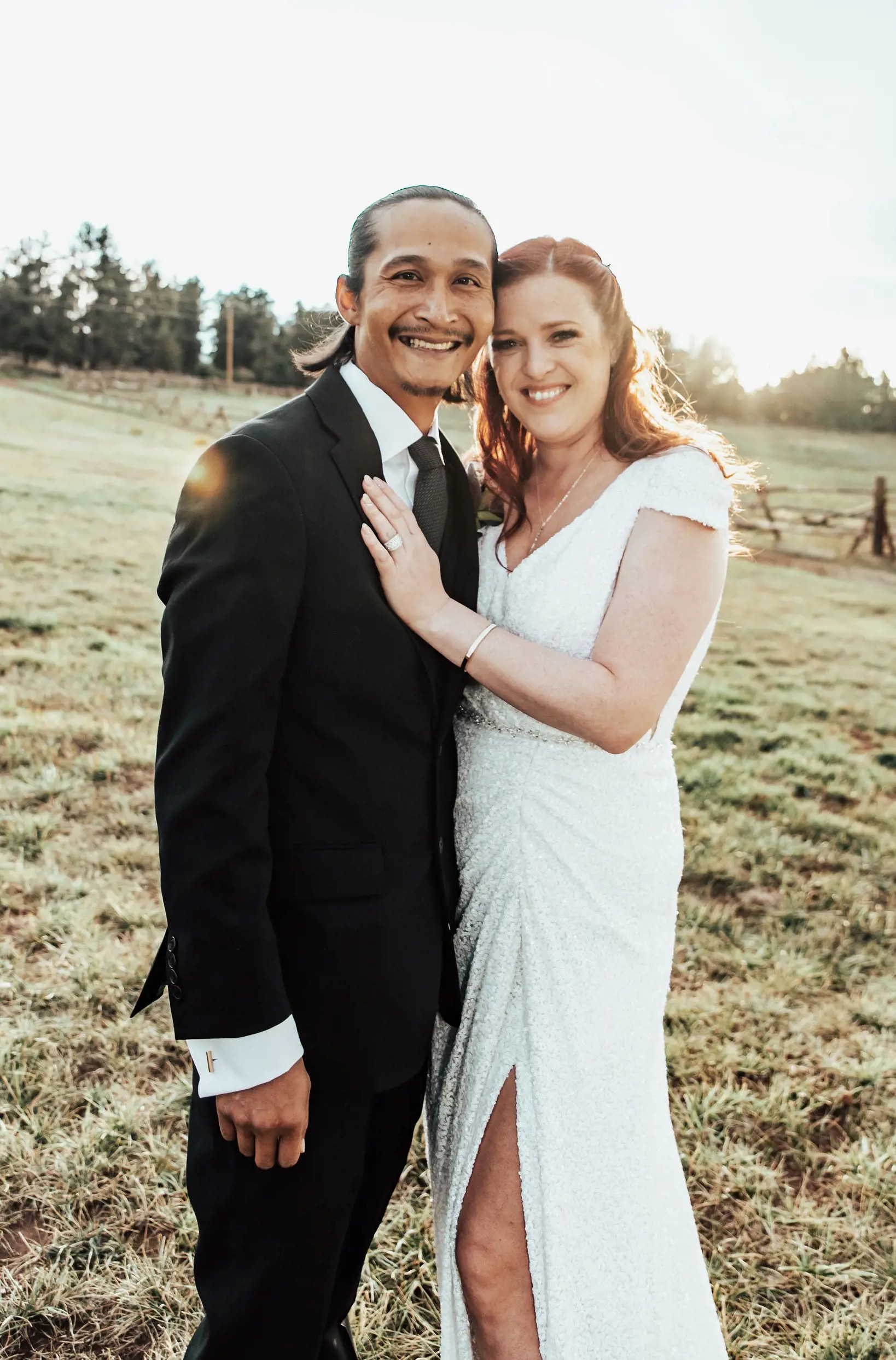 In Loving Memory:
Mallory Bair - Owner
Mallory Bair has worked with Fantasy Bridal since April of 2013. Starting as a sales consultant, she quickly moved up within the company. While working sales, she took on the responsibility of managing and receiving all merchandise inventory. In 2015, she contributed in relocating the store from Taylorsville to Murray.
After the move, she transitioned away from sales and into our Alterations Fitting Specialist. Because of her college and personal experience in clothing construction and design this was an advantageous promotion. At the retirement of the previous owner, she was then promoted, again, to Alterations/Back of House Manager in which she overlooked, trained and managed our Back of House team.
In 2019, Anne and Mallory purchased the company from the previous owner and created what Fantasy Bridal is today. Her and Anne's vision helped remodel the store in 2020, despite the struggles that the pandemic placed on everyone.
Mallory was known for her headstrong, business-minded personality that always knew the right moves for the business. Even with her business-driven mind, she always knew how to have fun while doing it.
Her laugh was contagious and you knew you could always have a good time in her presence. Mallory had a love for high-end fashion and you could always see her sporting a new pair of shoes around the store. If you knew Mallory, you knew her love for Harry Potter was endearing and no one could challenge her to a game of trivia. She was also known for being the DIY queen and knew how to fix just about anything. Her love for the military always encouraged her to give back and her favorite holiday was easily Memorial Day. She was always thinking of others and had their best interest at heart.
In September of 2021, she married the love of her life sporting her Maggie Sottero wedding dress.
At the beginning of 2022, Mallory passed away, but will forever be remembered as a part of our Fantasy Bridal family and her vision lives on throughout the store.
We love and will forever miss you Mallory. ❤️
Love,
The Fantasy Bridal Family